NOVEMBER 2014
The Pioneer Event Center Presents:
Fall Crafts Festival
The High Desert's Premium Crafts Festival!
FREE Admission! Live Music, Face Painting, Food, Crafts Competitions & More!
---
FEBRUARY 2015
Second City Gym Presents:
Pokemon Championships Regional
for player registration and more info visit: http://secondcitygym.com/
---
APRIL 2015
The Pioneer Event Center Presents:
HIGH DESERT TATTOO EXPO
The High Desert's 2nd Annual Premium Body Art Expo!
---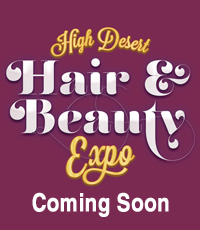 The PEC's goal is to become a multi-faceted facility that can be transformed to meet the needs of UAV, while creating synergy between the surrounding community. Current students and graduates will have opportunities to practice on-site skills in first aid, culinary, and other behind-the-scene roles during PEC events. With ample space for UAV ceremonies, events, and athletics, the PEC also aims to bring to the AV top-tier entertainment acts, host conventions, present sporting events, and a list of other possibilities.
Tweets
loading tweets